Fuel and garden supplies.co.uk Castleford: Your local fuel & garden store
At D & R we are NOT authorised to accept Calor empty bottles.
Please return to Calor direct or to a Calor dealer.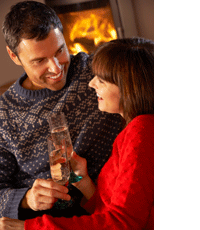 We ONLY supply kiln dried hardwood logs for open fires and wood burners -> SPECIAL OFFER - 20 nets delivered (local) £150 inc. VAT.
we supply Ash, birch or oak all of which are known for their high heat output.
Hard wood logs are in extremely short supply due to the ongoing conflict in Ukraine and the fuel shortages in Europe. Prices are still rising and the 30L nets (same size as ours) are currently selling up to double the price we are quoting
30Litre firewood nets are ideal for people who like the convenience of bagged kiln dried logs that can be easily carried.
- Moisture Content: 10-20%
- Log Length: 25cm
- Type: 100% Kiln Dried Ash/ Birch and Oak
The kiln dried logs can also be supplied in crates at £299 if in stock - please call for further information (01977 559883)

kiln-dried hardwood logs is the best wood for burning on a wood stove/fireplace/outdoor chiminea. the advantage of kiln dried wood means your fire will produce heat rather than drying the wood as it burns this gives a much hotter, cleaner, consistent burn with little smoke.. PRICES ARE INCREASING RAPIDLY WE SUGGEST YOU TAKE ADVANTAGE OF THE CURRENT OFFERS AND STOCK UP FOR THE WINTER.
Smokeless Coal are available in 10 - 25kg bags and like logs we offer a delivery service.
Fire lighters and kindling are available all year round.
We supply barbeques, patio heaters and portable gas fires - we also have the option to hire patio heaters for events.
We supply a full range of gas refill bottles for your barbeques or patio heaters and they are available for collection or delivery 7 days a week.