Fuel and garden supplies.co.uk Castleford: Your local fuel & garden store
A vast range of fuel and gardening supplies available 7 days per week
WE ARE THE BIGGEST CALOR GAS SUPPLIER IN YORKSHIRE!
Propane and Butane cylinders are stocked in many popular sizes
DUE TO THE CURRENT GAS SHORTAGE, YOU MUST HAVE AN EMPTY BOTTLE TO RETURN IN ORDER TO BUY A FULL BOTTLE
HOWEVER, CURRENTLY THERE ARE A NUMBEROF SIZES THAT CALOR ARE UNABLE TO SUPPLY US!
We must apologise to customers about the serious lack of bottles at the moment. It maybe possible to change a regulator and use a different bottle. The 12 and 15 BUTANE will run a heater or a BBQ if you as desperate.
Smaller sizes are almost impossible to get even if you have an empty bottle. Please call 01977559883 to check whats available and this changes daily.
THIS IS A CALOR ISSUE, AND SHOULD YOU WISH TO SPEAK ANYONE, PLEASE SPEAK TO CALOR DIRECTLY - 01422313956
THANK YOU!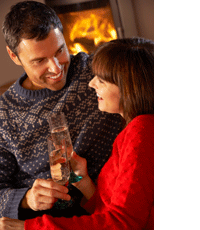 We ONLY supply hardwood logs for open fires and wood burners -> SUMMER SPECIAL - 20 nets delivered £100 inc. VAT. Ends 30TH September 2021
Ash firewood is known for its high heat output and slow burn. Our kiln dried ash logs nets are incredible value for money.
The 30L firewood nets are ideal for people who like the convenience of bagged kiln dried logs that can be easily carried. - Net Size: 30L
- Moisture Content: 10-20%
- Log Length: 25cm
- Type: 100% Kiln Dried Ash

The kiln-dried ash logs, nets and crates are one of our all-time best sellers. We have delivered to of thousands of British families
throughout the years, and the feedback has consistently been amazing. Whether you need ash logs for burning in a wood stove,
fireplace, for cooking or an outdoor chiminea, it is always best to buy logs that have been properly dried. Our ash logs are dried to below
20% moisture content, giving you a long, much hotter, cleaner, consistent burn with little smoke. Order the amazing, easy-to-handle,
ready to burn and easy to light 30L ash firewood nets while supplies last
Coal and smokeless fuels are in stock in various bag sizes to suit your needs
Fire lighters, kindling and liquid fire starting products are available
We supply everything you need for wood burning stoves, coal and smokeless fuels for open hearth fires, propane and butane for garden barbecues, patio heaters, portable gas fires, caravans and mobile catering use. We endeavour to have all your needs in stock and available to collect 7 days per week, however if your requirements are for large quantities or highly specialised sizes, please telephone us first to avoid disappointment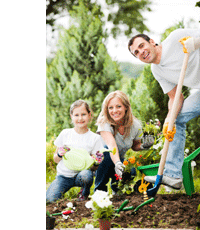 Items for your garden include tools, pots, plants etc.
We specialise in the supply of larger plants, topiary, trees etc. and also have a vast range of seasonal plants available for collection 7 days per week
We supply garden furniture, tables, chairs, benches, foot stools and parasols in softwood, hardwood and teak
We specialise in large plant pots for patio's and barrels for larger planting arrangements
We also supply garden furniture cleaning and re-finishing products including teak oil
A limited range of gardening tools are available